Regular price
$101.00 USD
Regular price
Sale price
$101.00 USD
Unit price
per
Sale
Sold out
(Each variation of this product will be discontinued while supplies last.)
(*This product will be discontinued as soon as stock is gone.)
(*Please enter your desired number (A~) in the remarks column when purchasing. If you do not fill it in, we will select it for you.)


This is a cutting board produced from a piece of work.

( Please see the bottom of the page for details about end grain cutting boards.)
(This is a wooden tray made from a piece of wood.)
(This product can be optionally equipped with legs for the cutting board (500 yen ).
( If you would like to order this item, pleasespecify the quantity as 1 and place your order fromthis page.)
(The wood is made from a rare piece called "spotted" wood, which has a characteristic black stripe pattern.)






(Wood that has been buried in the ground for a long time is partially carbonized, and black stripes appear in the grain of the wood.)
(A word of appeal if you have it)
(The groove processing around the board catches small pieces of juice or foodstuff and prevents them from spilling out of the board.)
(
●Colored resin finish is applied to the original cracks in the wood.
(The wood has been resin-coated in the color of the original cracks, which is not a problem for use.)
No coloring agents are used. The natural color of the wood comes out.
(Usually, most cutting boards are less than 2.0 cm thick, but this product is thicker at (2.5 cm~) cm.)
(The hole of ●.0cm is drilled in the handle part, so it is convenient to hang it directly on an S-shaped hook or by tying a string to it.)
(Handles are processed on both sides.)
(Iron handles are attached on both sides.)
(This product has a small saucer.)
(This product has a small saucer.) In addition, the ● side is stamped with an engraving.
商品サイズ/送料計算重量

長さ約30cm 幅約20cm 脚を入れた厚さ約2.5cm

送料計算重量1200g
商品のお取り扱い方法について

*Please note that if exposed to sunlight, the wood may gradually discolor to a candy color due to its nature.

This product is made of natural wood. It has been coated with oil wax, but warping may inevitably occur over time. Maintenance with beeswax or other wax every few weeks will reduce the occurrence of warping.

The resin used in our store has a heat resistance temperature of 90℃. Please keep the temperature within this range.

If the surface becomes crusty after prolonged use, we recommend applying beeswax to restore the luster.

Unlike varnish, the wax component of oil wax may turn white if the product is exposed to water for a long time during or after use.
View full details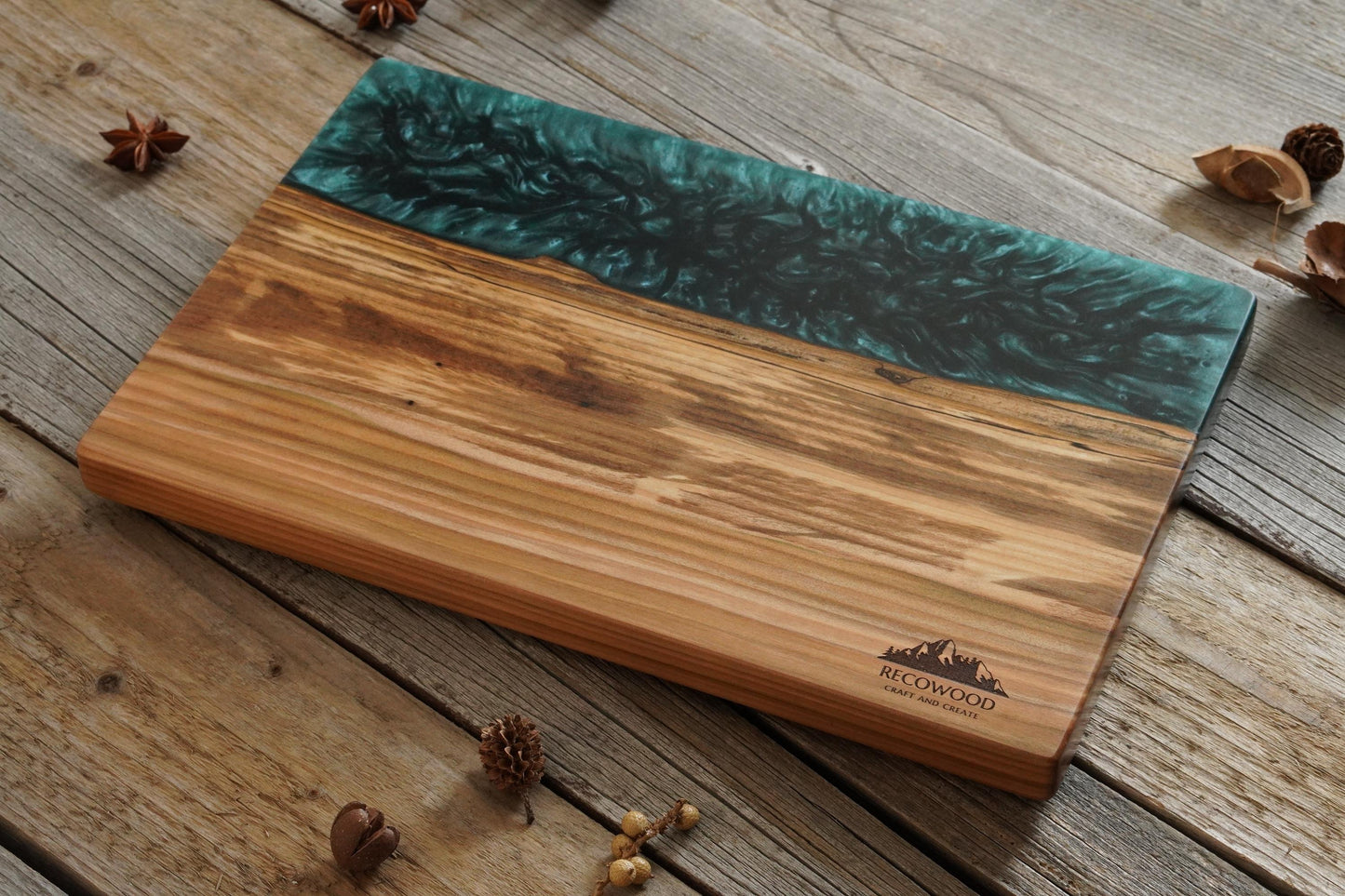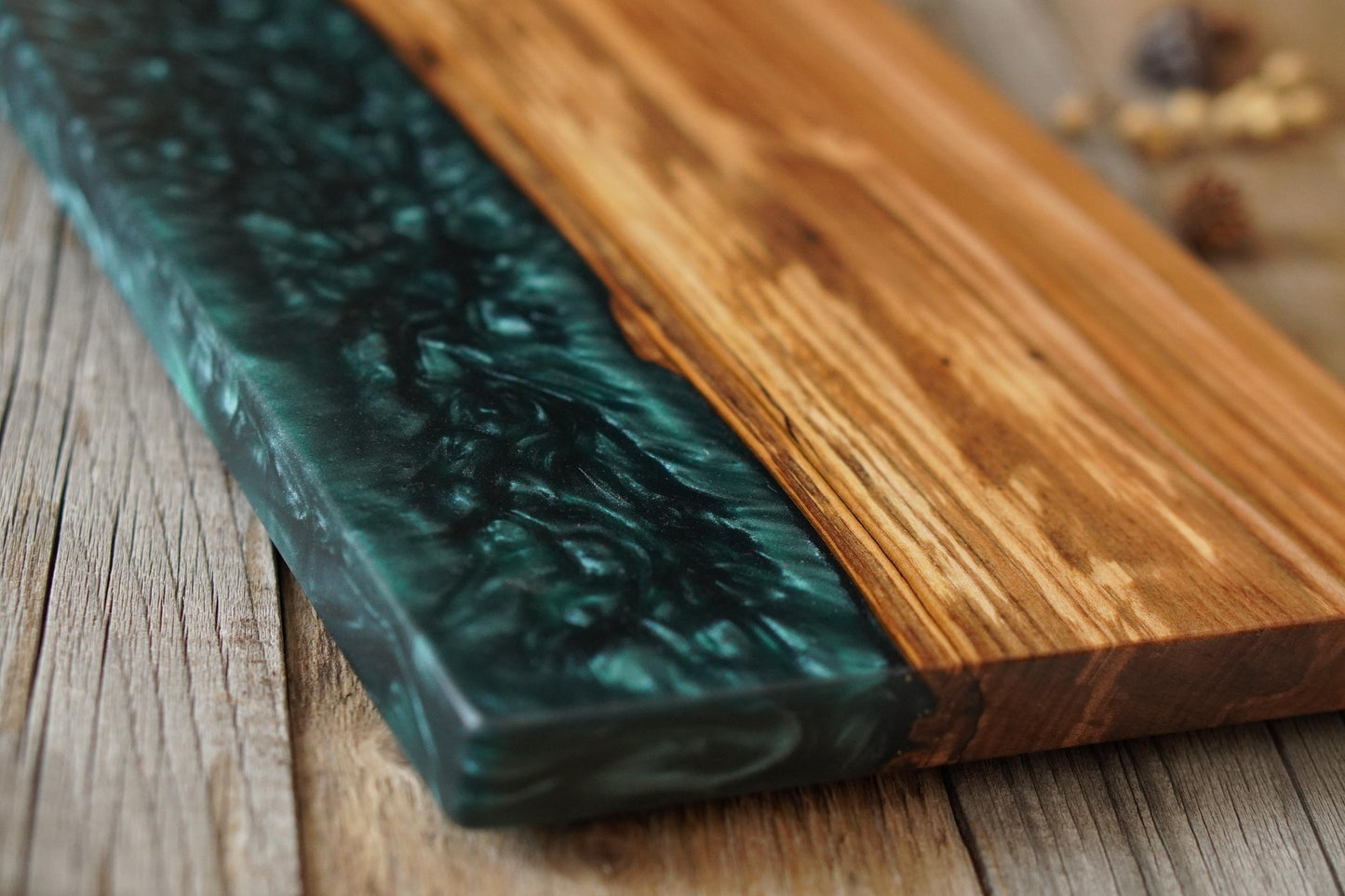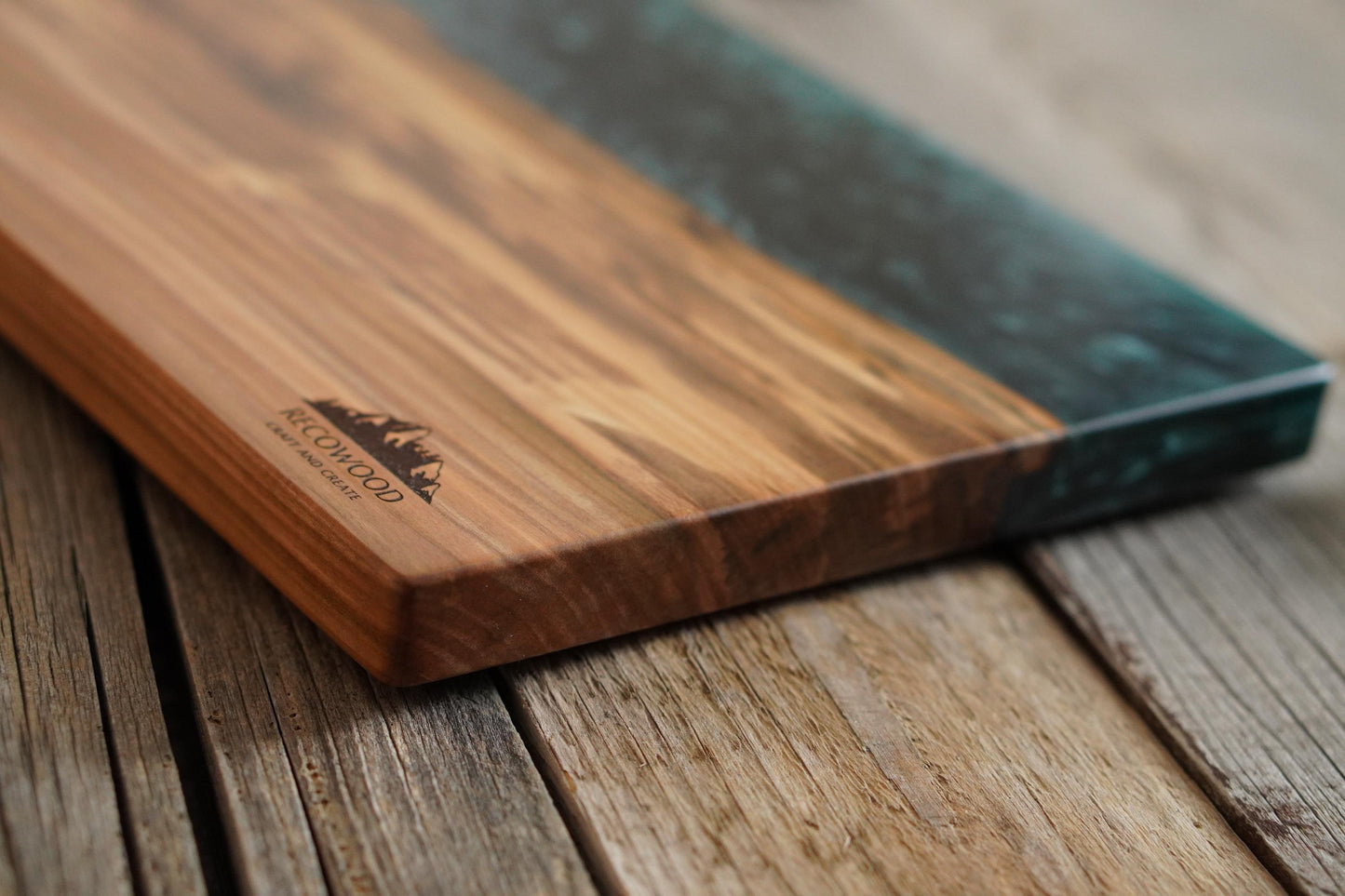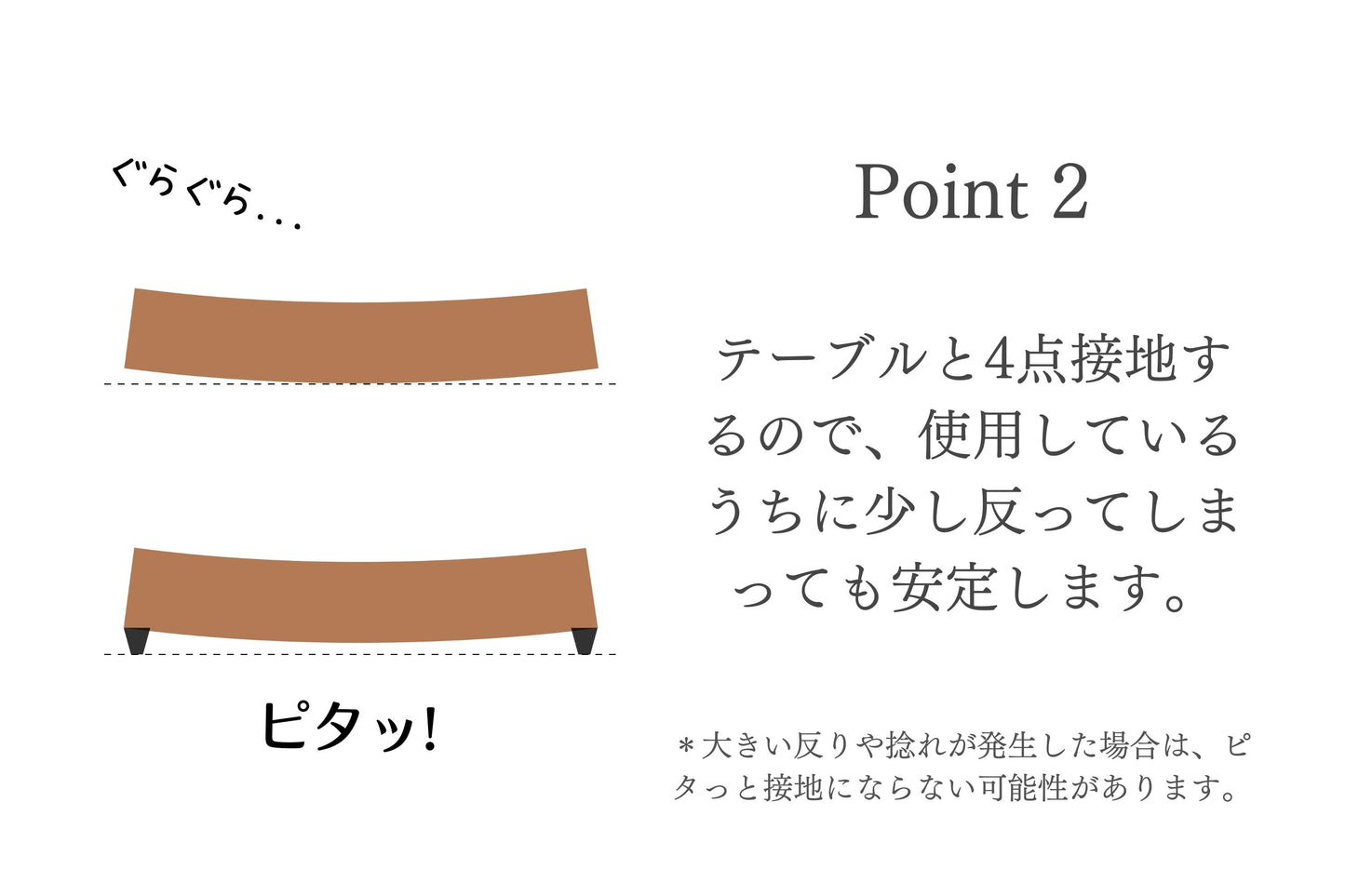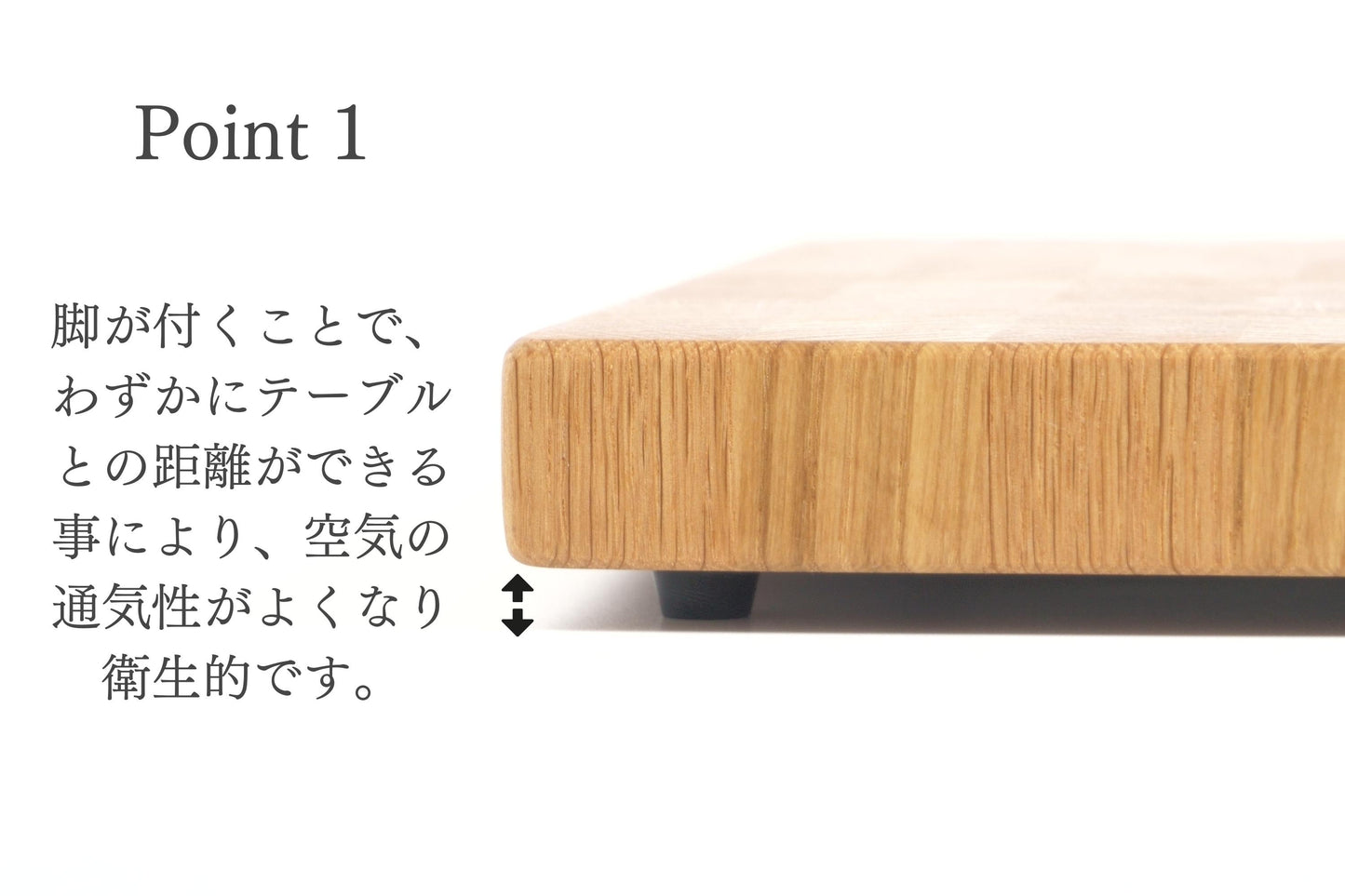 Oil Finish

Our wooden goods and wooden trays are coated with oil wax, which contains high amounts of carnaba and candelilla waxes, to maximize the texture of the wood. It has excellent water and heat repellency and does not leave water stains.



Since solid wood is a natural product, the grain of each piece is very different and has its own unique atmosphere. Please enjoy the unique grain of each piece.