Regular price
Sale price
$35.00 USD
Unit price
per
Sale
Sold out
Each variation of this item will be discontinued while supplies last.

This
is a 28cm cutting board with ears made from cherry wood.

The cherry wood we purchased this time has two variations: Variation A, which has a beautiful grain, and Variation B, which has a wild pattern.
No coloring agents are used. The natural coloring of the wood comes out.
Since a 2.0cm hole is drilled in the handle, it is convenient to hang it directly on an S-shaped hook or by tying a string to it.
In addition, the surface is stamped with an engraving.
商品サイズ/送料計算重量

長さ約28cm 幅約18~20cm 厚さ約1.2~1.5cm 穴径約1.5cm

送料計算重量499g
商品のお取り扱い方法について

Please note that if exposed to sunlight, the wood may gradually discolor to a candy color due to its nature.

The heat resistance temperature of the resin cutting board is 90℃. If it comes in contact with objects of higher temperature, it may turn white.

*This product is natural wood. Although beeswax has been applied, warping may inevitably occur over time. We recommend maintenance with beeswax or olive oil every few weeks to reduce the occurrence of warping.

*When washing the product after use, we recommend maintenance each time to prevent mold and warping.

Unlike varnish, if the cutting board is exposed to water droplets for a long time during or after use, the wax component may turn white, so we recommend that you wipe off any water droplets.

*If the surface becomes crusty after prolonged use, apply olive oil to the surface to restore its luster.

End-grain cutting boards, by their very nature, have more mineral oil permeated inside than normal cutting boards, preventing moisture from penetrating inside. Therefore, you may feel a little oiliness when you touch it at first, but by washing it, the oil on the surface will be removed and it will feel smooth to the touch.
View full details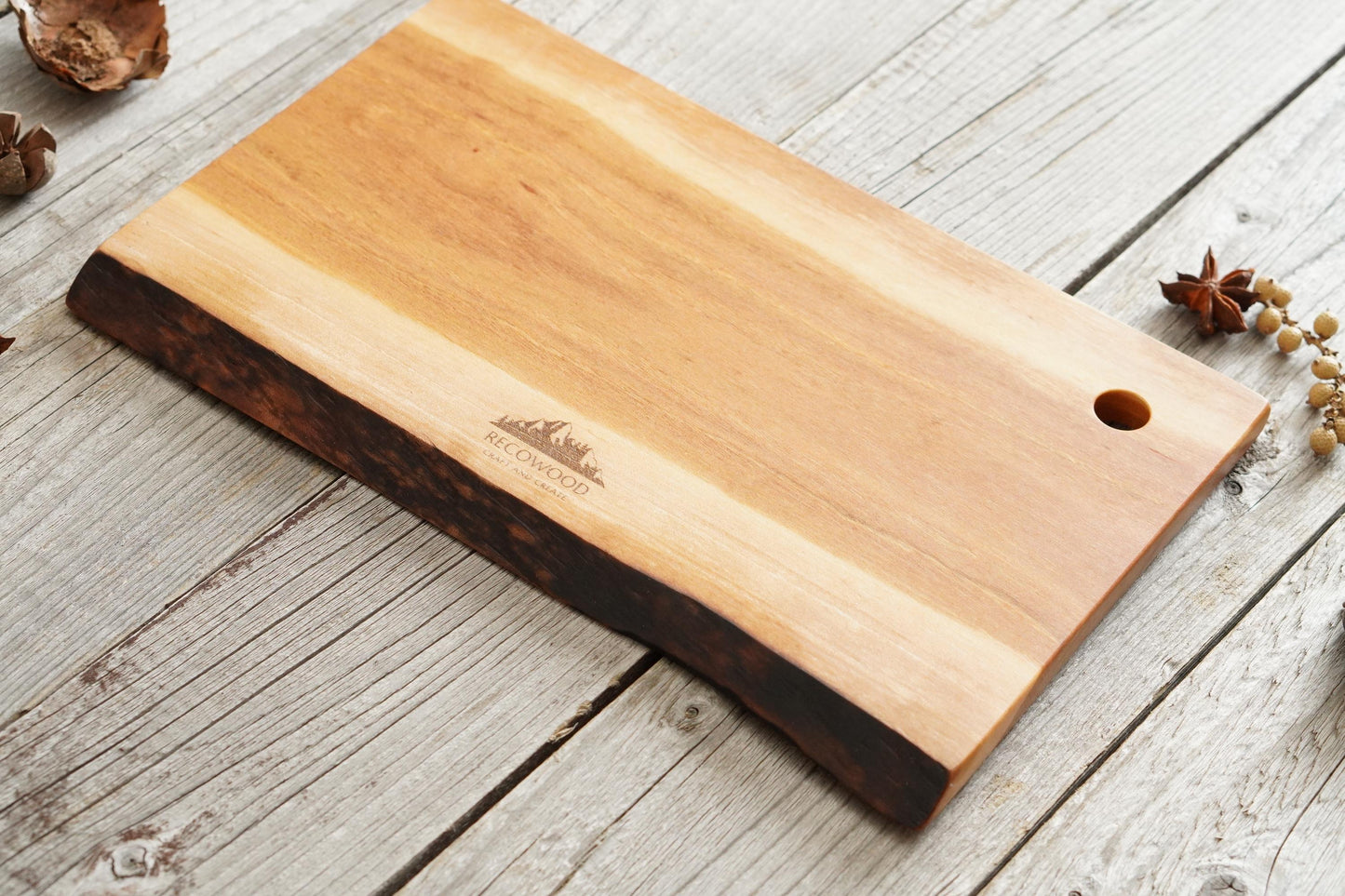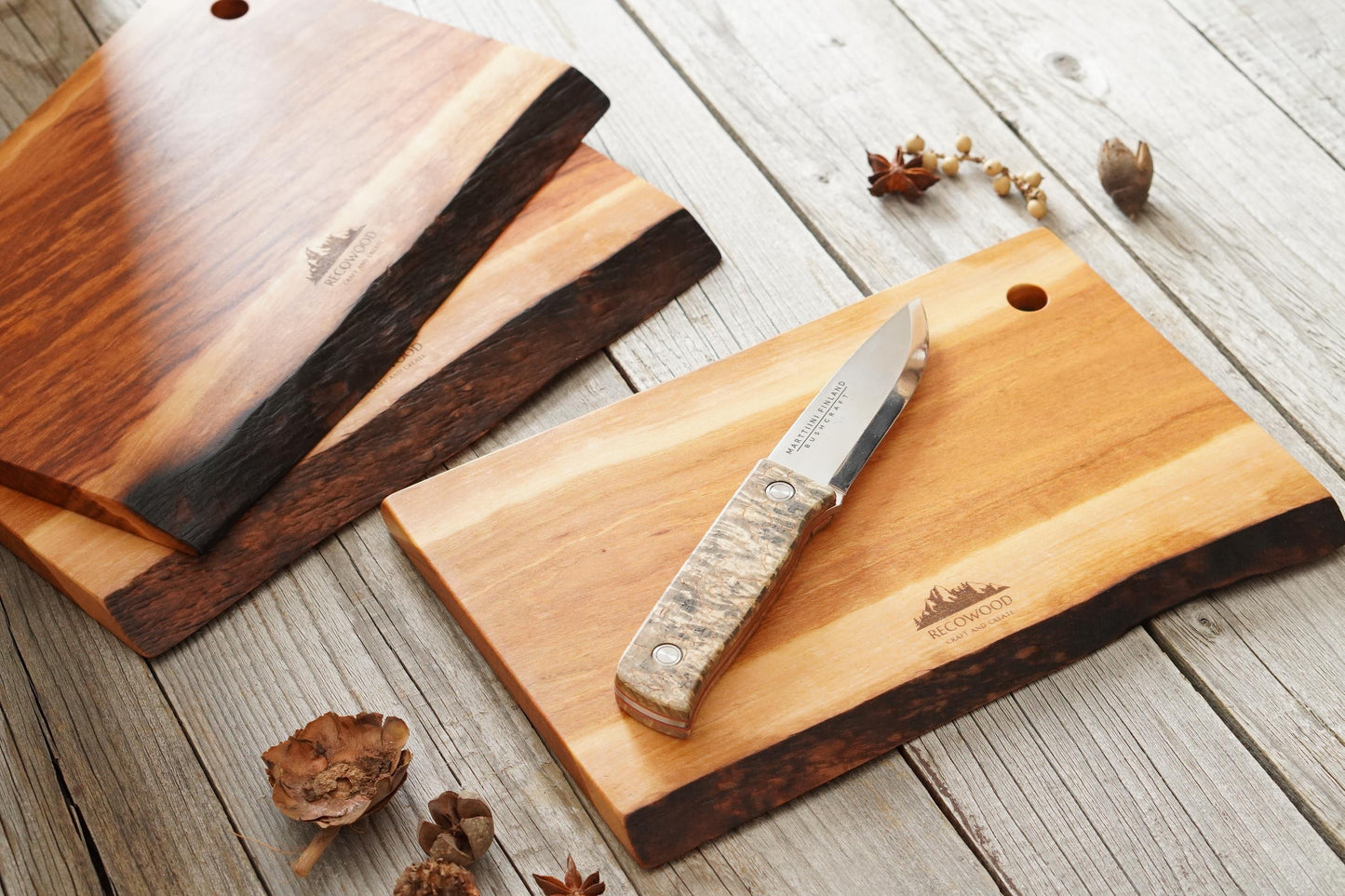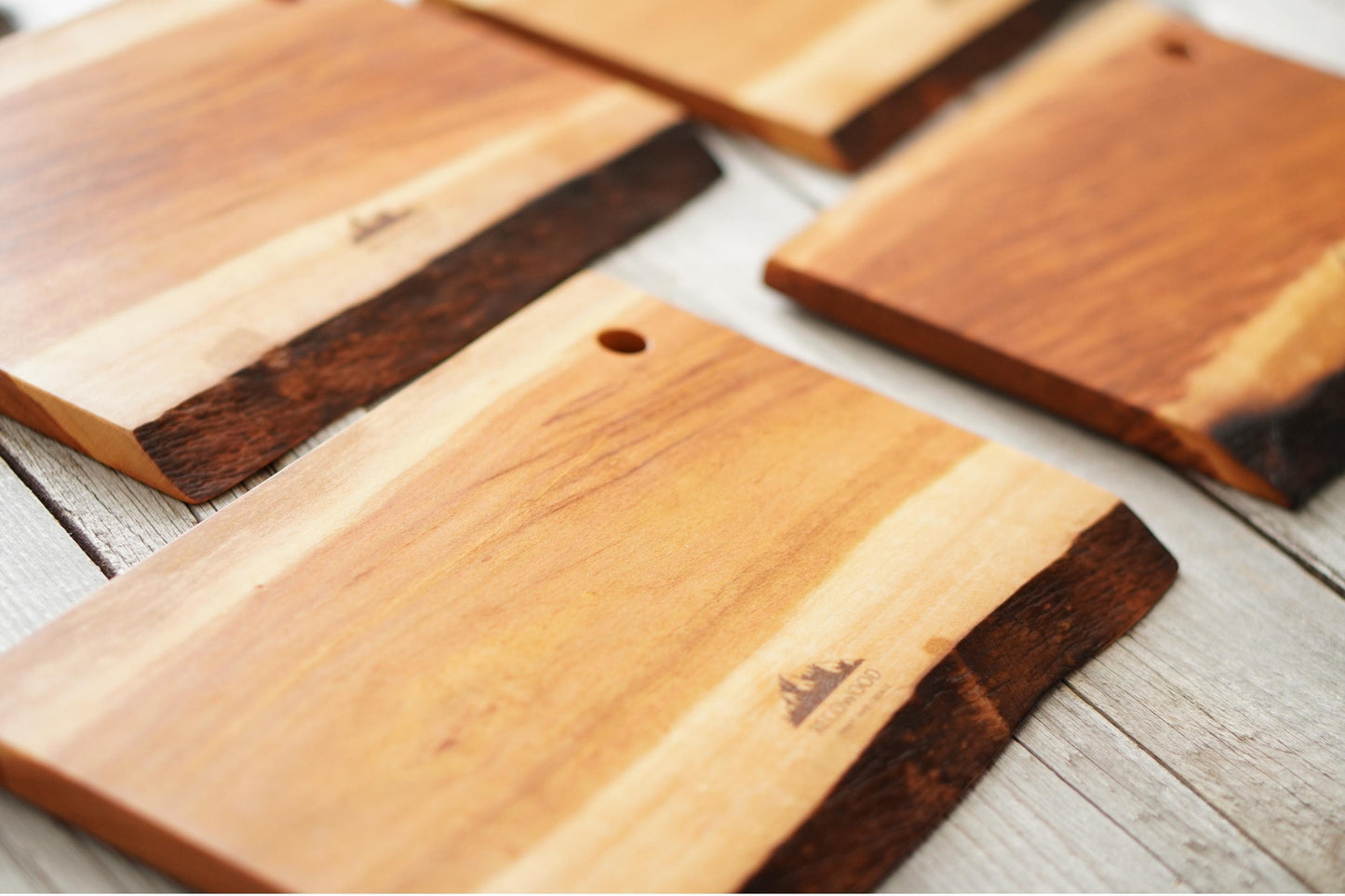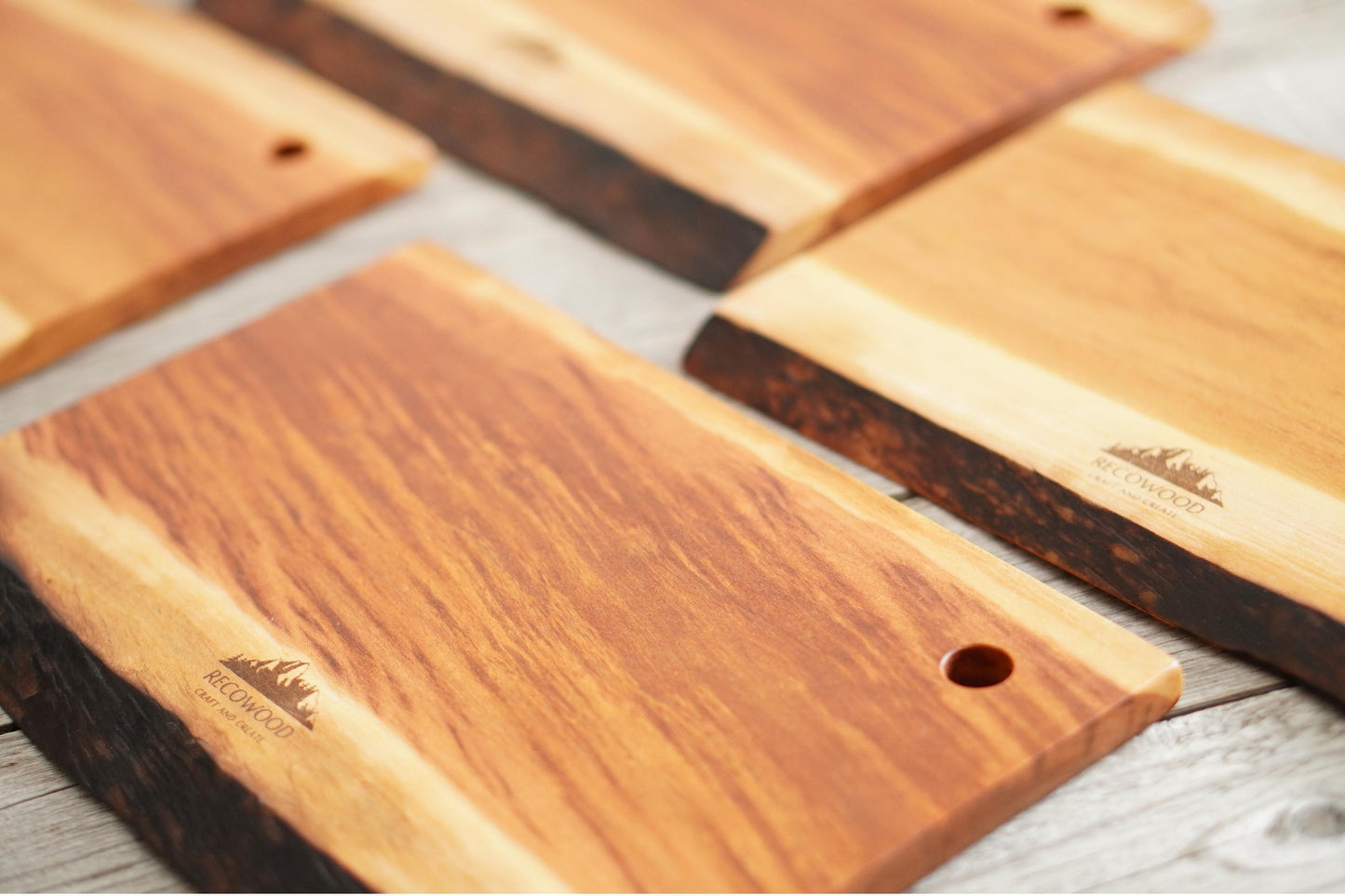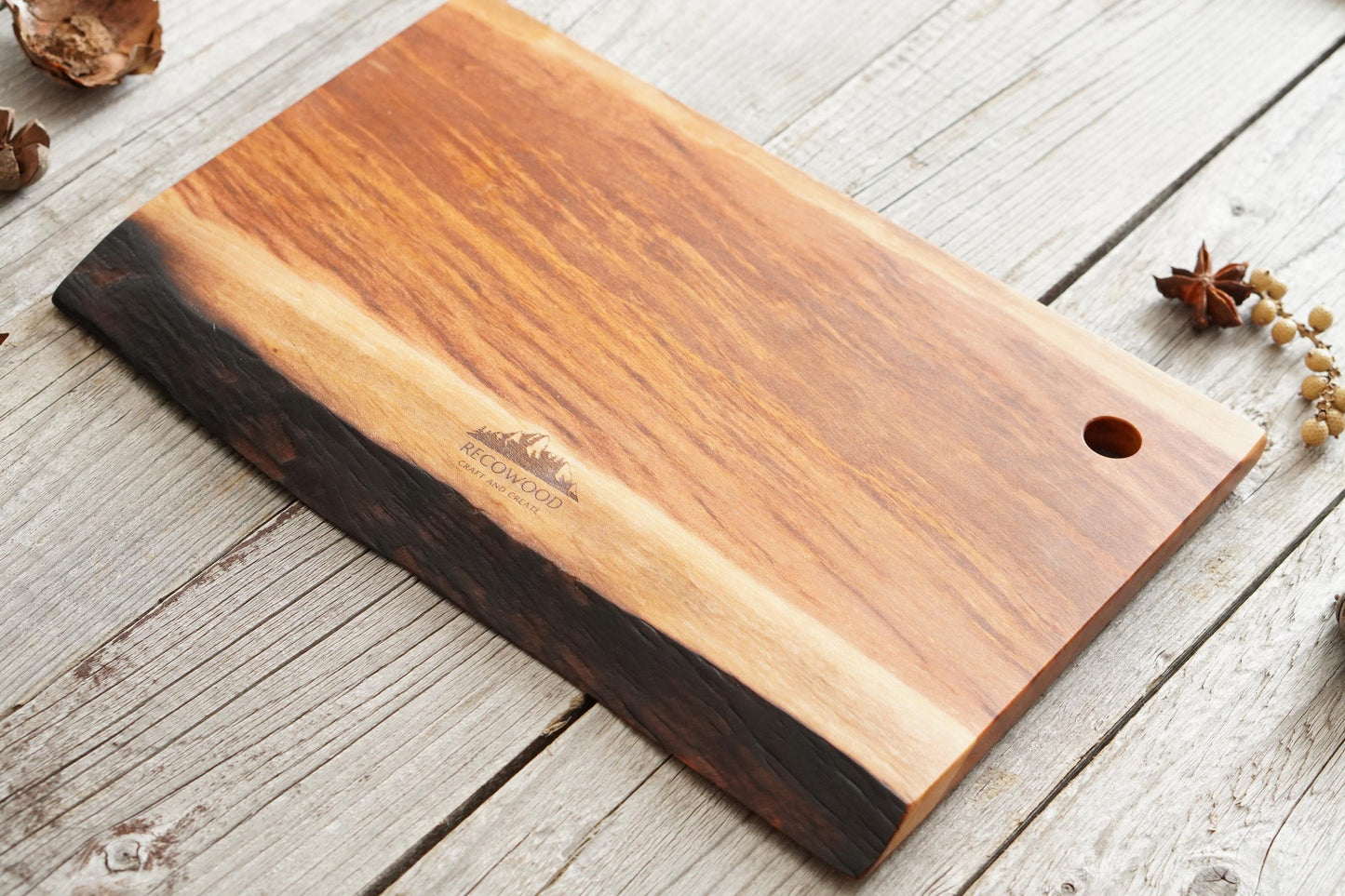 About Us Cutting Board
Our cutting boards are finished with mineral oil wax (beeswax and carnaba wax) with antibacterial properties that meet the regulations of the U.S. Food and Drug Administration (FDA), which is said to be stricter than that of Japan.
It is safe for direct or indirect contact with thecutting board.



You can cut food on the cutting board and use it as a plate as it is. How about dining while feeling the warmth of solid wood?



For breakfast, lunch or dinner. Colorful green and yellow vegetables and meat dishes are also recommended. Please enjoy it with your favorite dishes.